Trade and Investment exhibition organised alongside the Forum on 14-15 June offers international and local companies opportunities to demonstrate their projects, products and services to Europe's mining industry.
Exhibitor registration closes on 1 June 2017.
Exhibitors who wish to present at the Forum must complete speaker registration before 1 May 2017.
Cancellation: Cancellations submitted in writing to admin@minexforum.com before 1 June 2017 will be subject to 10% administration fee. No refunds will be made after 1 June 2017. At the discretion of the Forum organisers a credit note can be issued in case of cancellation received after 1 June 2017.
---
EXHIBITOR PACKAGES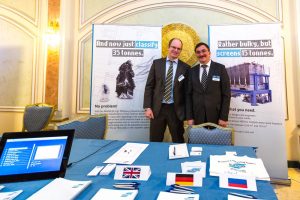 Table top
Cost: 2,000 Euro
– Hire of table and two chairs and small area for a mobile exhibition stand (maximum width up to 1.3 m and height up to 2.5 m) in the in the Foyer on 14-15 June 2017
– Two admission passes to the Forum and Gala Dinner
– One Speaker presentation opportunity (up to 20 minute) at the Forum
– 50% discount for purchasing additional delegate tickets
– Corporate profile and logo listing on the Forum website and Catalogue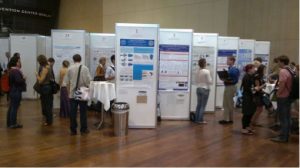 Poster presentation
Cost: 800 Euro
– Cost includes hire of one panel (1 m wide x 2 m high) in the Foyer on 14 June and 15 June 2017. The cost does not include poster production.
– One admission pass to the Forum and Gala Dinner
– One Speaker presentation opportunity (up to 20 minute) at the Forum
– Poster presenters are entitled to 50% discount for purchasing additional delegate tickets