MINEX Europe 2017 knowledge advisory panel

Dr. Chris Broadbent – Director, Wardell Armstrong
Chris is a Director based at our London office and specialises in engineering and the environment. He has led environmental and health and safety teams, and has managed major ESIA's for mining and metallurgical projects throughout the world. He has specialist expertise in high temperature (pyrometallurgical) process plants and has published widely on the subject. In the UK he has worked with the Environment Agency as part of teams issuing new Process Guidance Notes to various industrial sectors. He has prepared and given expert evidence in public inquiries and criminal court cases and became a member of the Academy of Experts in 2008.
---
Dr. Tim Lucks – Principal Consultant (Geology & Project Management), SRK Consulting (UK) Limited
Tim Lucks (PhD, MAusIMM(CP)) is a Principal Consultant with over fifteen years' experience in a combination of exploration and Mineral Resource geology and the delivery of multidisciplinary technical studies.
Tim specialises in the development and management of exploration and resource programmes, multi-disciplinary due diligence and technical studies ranging from Scoping to Feasibility level.
Tim's background has provided him with a firm understanding of the key criteria required for the successful delivery of projects across a variety of disciplines. Acting as both a Geologist and Project Manager Tim is experienced in the development of programmes in line with international best practices and the reporting of Mineral Resources and Ore Reserves in accordance with International Reporting Codes, such as JORC, SAMREC, CIM, etc.
---
Dr. Wolfgang Reimer – Managing Director, Geokompetenzzentrum Freiberg
Wolfgang Reimer studied applied mineralogy and geology and started his professional carreer in research work in Argentina.
Spending 8 years in the technical consultancy he has mainly been working in the Levantine and Gulf area in mineral exploration and resource management. In 2002 he joined GKZ as managing director. GKZ is a triple helix organisation of industry, academia, and administration and one of the largest interdisciplinary industry driven networks in Germany operating along the whole value chain of raw materials.
---
Mr. Dragan Milosevic – Director, Terragold & Co Ltd
Dragan Milošević, was born on September 1978. year in Valjevo. He graduated 2003 on Faculty of Mining and Geology in Belgrade, majoring in surface mining.
Dragan is mining engineer, with more than 13 years of professional career. His professional career started in 2002 at Faculty of Mining and Geology, University of Belgrade, as assistant of professor at Department of surface mining. During 4 years work at Faculty of Mining and Geology, he has been involved in several mining projects, mostly in the coal industry. In 2007 he founded and managed dynamic mining consultancy company Terragold & co that specializes in the planning and approval process for Greenfield mining projects. Since 2007 he, and his team, successfully finish permitting procedure for 16 Greenfield mines. In the course of his career he has gained experience in a variety of projects, including coal, soft rock and hard rock, related to estimation of costs, design and planning. Dragan is a mining engineer with excellent knowledge of the Serbian mining industry and the legal framework of the country. He published several publications at professional symposia, congresses and seminars. Dragan is a member of the Professional Association of Engineers and Technicians of Serbia, Association of Mining and Geological Engineers of Serbia, International Society for Mining, Metallurgy and Exploration and Member of European Federation of National Engineering Associations.
---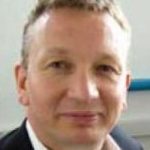 Geraint Bowden- Senior Partner, ERM
Geraint is a Senior Partner in the Impact Assessment and Planning (IAP) practice at ERM, with 29 years of experience in the fields of mining, power, and brownfield development. Geraint is ERM Sector Lead for Mining in Europe, and ERM Managing Partner for Wales.
Geraint joined ERM in 2006, and prior to that he worked for six years as Senior Land Reclamation Manager for the Welsh Development Agency (WDA) and subsequently the Welsh Assembly Government (WAG). At WDA/WAG, Geraint was responsible for the planning and delivery of all aspects of WDA/WAG sustainable land reclamation and development projects in South Wales. In addition Geraint was responsible for management of multidisciplinary teams on a range of strategic regeneration studies, and had an all-Wales technical advisory role. Prior to joining the WDA, Geraint worked for Halcrow
---

Richard Oldcorn – Corporate Consultant (Due Diligence) – SRK Consulting (UK) Ltd
Richard is a Corporate Consultant with over 25 years' international experience in mining project evaluation and due diligence. Richard is an experienced manager and team leader and whilst at SRK, he has managed several large, multi-disciplinary due diligence reviews of a range of projects, both underground and open pit, development and operational stage; and for a variety of commodities, including gold, copper, zinc, coal, oil shale. Richard is currently the SRK UK Managing Director.