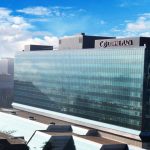 The Forum will be held at the Crowne Plaza Belgrade Hotel
Vladimira Popovica 10 Beograd, Belgrade – 11070, Serbia 
Hotel Front Desk: 381-11-2204004  
Fax: 381-11-2204104
Book accommodation
Special room rates offered to MINEX Europe 2017 delegates
| | |
| --- | --- |
|   |  Superior Room (single occupancy): € 100,00 / Night incl. breakfast (incl. VAT) |
|   |  Superior Room (double occupancy): € 110, 00 / Night incl. breakfast (incl. VAT) |
To book the room
| | |
| --- | --- |
|   |   |
|   |  Return completed form to the hotel reservation department  by Fax: +381112223114 or Email: begcp.reservations@ihg.com |
|   |  Hotel cancellation policy: In case on non-arrival (no show) or cancellation thereafter (late cancellation), cancellation fees of 100% of the above mentioned room rate will be charged per night for the duration of stay scheduled. The general terms and conditions of the hotel apply. Reservation can be cancelled or modified without penalty until June 01, 2017. |
Airport transfers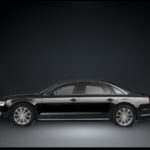 SEDAN 
Airport transfer with sedan up to 3 pax. from Belgrade airport to Crowne Plaza Belgrade –  20 EUR + 20% VAT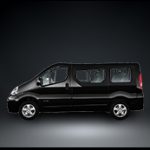 MINIVAN
Airport transfer with van up to 8 pax. from Belgrade airport to to Crowne Plaza Belgrade – 35 EUR + 20% VAT
Booking queries? 
Mr. Sasa Nauparac
Steelman, Belgrade
34 Str. Stojana Matica
11000 Belgrade, Serbia
Mob: +381 (0) 63 80 00 479
Mob: +381 (0) 60 70 00 479
Fax: +381 (0) 11 22 70 524
Mail: steelmanbelgrade@gmail.com
Web: www.steelman.rs 
Visa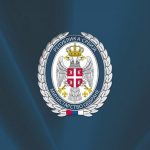 Serbian Visa
Before travelling to the Republic of Serbia, please check here whether you need a visa.
At its meeting of 30 October 2014, the Government of the Republic of Serbia adopted the Decision on visa free entry to the Republic of Serbia for holders of foreign passports having a valid Schengen, UK and other Member States' visa, or visa of the United States of America, and for holders of foreign passports having residence permit in the countries of the Schengen area, EU or the United States of America, which was published in the "Official Gazette of RS", No. 119 of 31 October 2014 and which will enter into force on 8 November 2014.
Travel to Belgrade
By plane to Belgrade Airport
Belgrade Nikola Tesla Airport (IATA: BEG) is 18km west of the city centre, located in the vicinity of Surčin and is the home base of Air Serbia (IATA: JU), which flies to nearly 50 destinations worldwide. The airport has been recently renovated and new facilities have been opened as it is becoming a regional hub. Other major airlines that fly to Belgrade are Aeroflot, Qatar Airways, Turkish, Lufthansa, Austrian, Alitalia and Swiss International. Turkish Airlines offers twice daily flights to Istanbul.
Discount and no-frills carriers offer a modest number of flights. Hungarian low cost carrier Wizz Air has direct flights from London, Eindhoven, Memmingen, Gothenburg, Malmö, Charleroi, Stockholm, Dusseldorf and Dortmund to Belgrade. Istanbul-based Pegasus Airlines flies from Belgrade to Istanbul's smaller Sabiha Gökçen Airport with great connections to many European and Eurasian cities. Germanwings does have a number of less expensive flights to cities across Europe and Norwegian Air is another low cost airline operating to Belgrade, flying to Oslo and Stockholm. easyJet flies from Milan.
For travellers from Asia and the Middle East, the low cost airline FlyDubai offers cheap direct connections from India, Sri Lanka and other destinations to Belgrade via Dubai. Good connections for travellers from Asia/Middle East are also offered by Air Serbia and its partner airline Etihad via Abu Dhabi. Since the 23rd of June, 2016, Air Serbia operates direct flights from Belgrade to New York's JFK International Airport for 5 times a week. Here is the full list of carriers which operate to and from Belgrade Nikola Tesla Airport:
Local tips
Must See
The Kalemegdan park and Belgrade Fortress is located on a hill with an amazing panorama overlooking where the river Sava flows into the Danube. The statue of Victor on the top of the hill was erected in 1928 and became a symbol of Belgrade. Zemun City is the historical town of the city of Belgrade. Both are located 5 minutes drive from the hotel.
Must Do
The Skadarska Street is a cobble stoned and famous for its bohemian history and friendly ambience. Once home to many famous writers, actors, painters, this lively street welcomes you today with well-known restaurants, many with traditional live music. The Knez Mihailova Street is the main pedestrian zone and shopping area suiting every taste. Both are located 5 minutes drive from the hotel.
What's New
Visit the newly opened Tennis Centre Novak. There is a trophy room of the best Serbian player of all the time, Novak Djokovic, where you can see all his trophies and awards. A real must do for tennis fans.
Don't Go Home Without
Don't go home without viewing entire Belgrade from one point. Visit Avala mountain and enjoy stunning view of the city from the Avala Tower. Use this chance also to visit the historic Monument of the Unknown Hero. Ajvar- a type of relish made from red bell peppers is perfect souvenir to take back home.
Tips
Ada Ciganlija – a green oasis of Belgrade also known as 'Belgrade Sea'. On the small island of Ada Ciganlija you can find many restaurants serving different cuisines including Serbian delights. There is also a wide selection of Cafes and Clubs. Moreover water sports activities can be found alongside the 7 km long beach.